In 2019, RADUGA has expanded its products with new and interesting models. How did RADUGA decide to enter the industrial lighting market?
Working in the field of architectural and artistic lighting, we regularly received requests to participate in projects with industrial lighting. Customers were very often interested in whether we manufacture such products. And one day the question arose: why not?

Now, thanks to the significant work done, we are represented not only in the market of architectural and artistic lighting, but also in the industrial segment. This is an important event for us, preparations for which began back in 2018.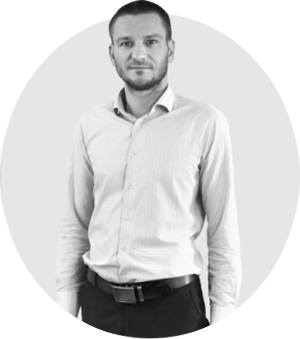 The industrial lighting market is a huge potential for the company, both in terms of the scale of work and complex interesting projects. Even if we take into account only Russia, then this is a huge number of potential objects. And the question was resolved by itself. An urgent task arose - to develop and bring into series a universal industrial luminaire, which was done in the shortest possible time.
What is the name of the new model and what are its characteristics?
Our new range of industrial luminaires is called RAD-PROM. This is entirely our own development. The luminaire is absolutely universal and has a level of dust and moisture protection IP66 (we are planning to get IP67 in the near future). The model is suitable for both outdoor and indoor lighting. For this, the luminaire has the required set of characteristics that fully meets the requirements for use outdoors and indoors. Light flow. The luminaire has a sufficiently wide range of power and, therefore, the luminous flux – from 30 W to several hundred W or from 4500 lm to 100,000 lm. And even higher. It can replace both an ordinary low-power industrial luminaire, for example, in some industrial room, and act as a powerful floodlight for illuminating large sports or construction sites, highways, airports, and so on. RAD-PROM luminaires compare favorably with other manufacturers primarily in their high efficiency. Thanks to our own developments, our team has found the optimal balance between two conflicting lighting parameters – light output (which determines energy efficiency) and service life. With a high luminous efficiency of 146 lm / W, we have maintained and even increased the service life of the lamps – from 80 thousand operating hours.
One of its useful and interesting «chips» is that the lamp is made according to the block-modular principle. That is, its design can consist of either one light module or several modules (depending on the required power). This means that by building up several modules into one common unit, you can increase the power and luminous flux without resorting to different series or modifications of fixtures.
In other words, it all works like a constructor. And unlike traditional single-module floodlights, in RAD-PROM in a cluster (several modules in one) version, each module can be adjusted separately, adjusting the KCC exactly as required by the customer. The maximum power of one lamp (one module) is 180 W. The maximum power in a cluster (several modules) design is 720 W.
We use any optics for any KSS. We use any mount: a universal bracket, a pipe stand, a mount for hanging the lamp on a cable. The body of the equipment can be painted in any color according to the RAL palette.