Russian manufacturer of professional lighting equipment «RADUGA – Technology of Light» presents a powerful
LED floodlight Stria X4
, designed for architectural and artistic lighting.
Stria X4 spotlights are specially designed for street lighting, equipped with RGBW or white LEDs. Structurally, the spotlight consists of four LED modules, 24 LEDs each, with a power of 50 W. The total power of the product is 200 W. There is a possibility of increasing the power up to 250 W on individual request.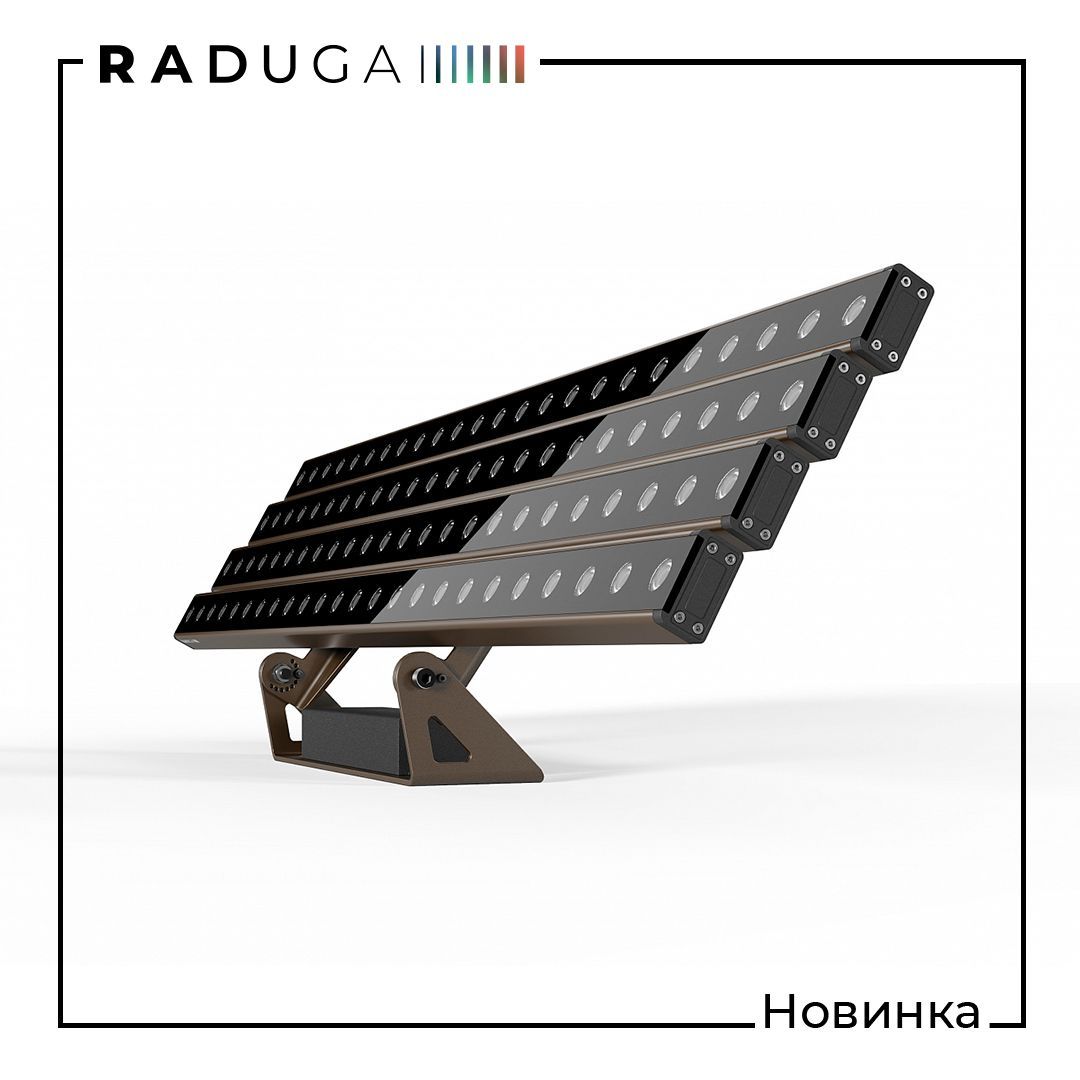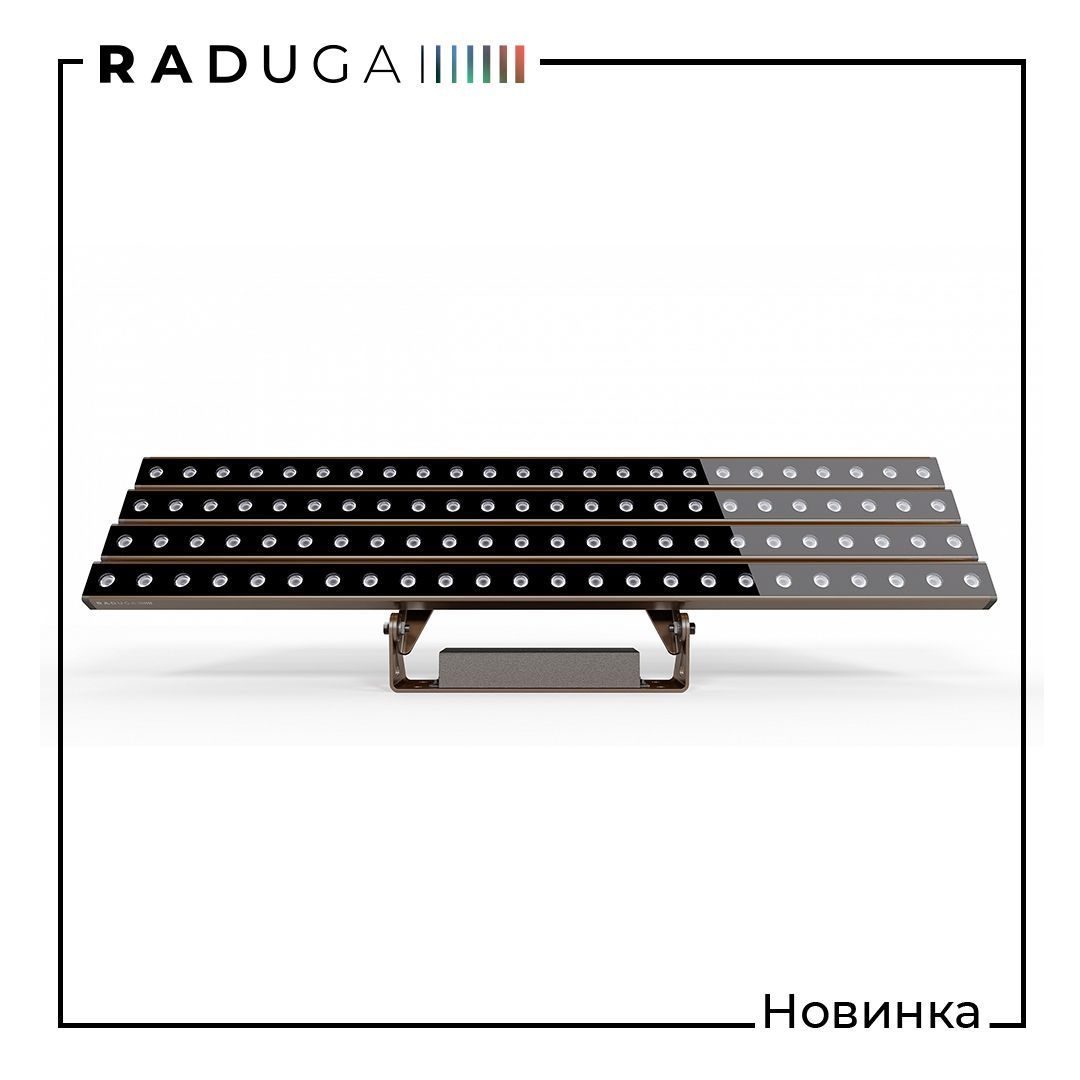 Each module has an individual ability to change the angle of inclination. The horizontal angle of rotation of the housing is 180 °. The optical system consists of a high efficiency lens combined with a high quality technical filter for the sharpest possible focusing of the light flux.
Anodized aluminum is used as the base of the case, combining an elegant and technical appearance; strength and corrosion resistance. Tempered glass has heat resistant properties thanks to a special tempering system. Product dimensions – 1000 × 265 × 100 mm. The mass of the LED floodlight is 9.6 kg.