The production company «RADUGA – Technology of Light» presents powerful Stria X3 spotlights, specially designed for architectural and artistic lighting.
Structurally, the spotlight consists of three LED modules, 24 LEDs each, with a power of 50 W. The total power of the product is 150 W.
Each module has an individual ability to change the angle of inclination. The horizontal angle of rotation of the housing is 180 °.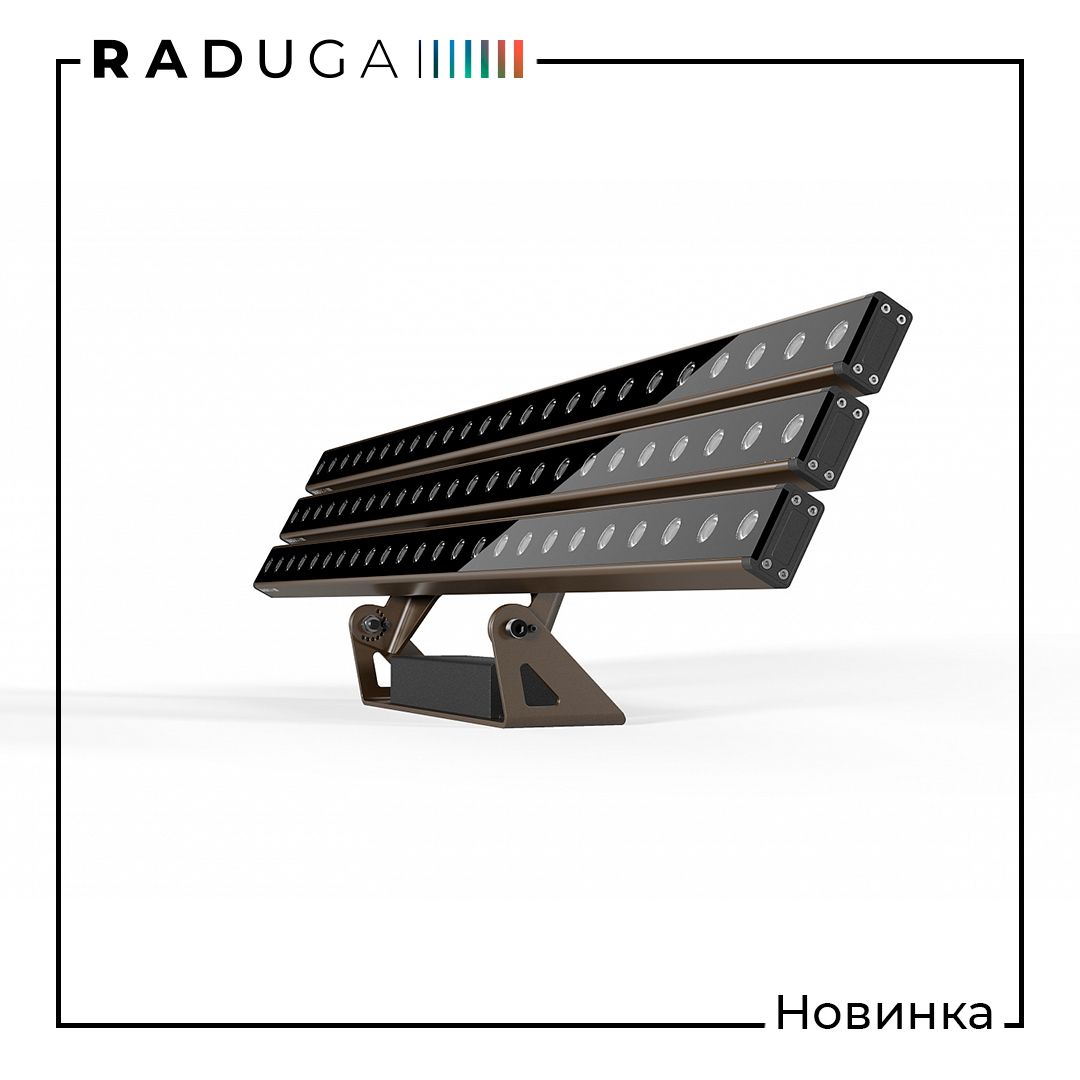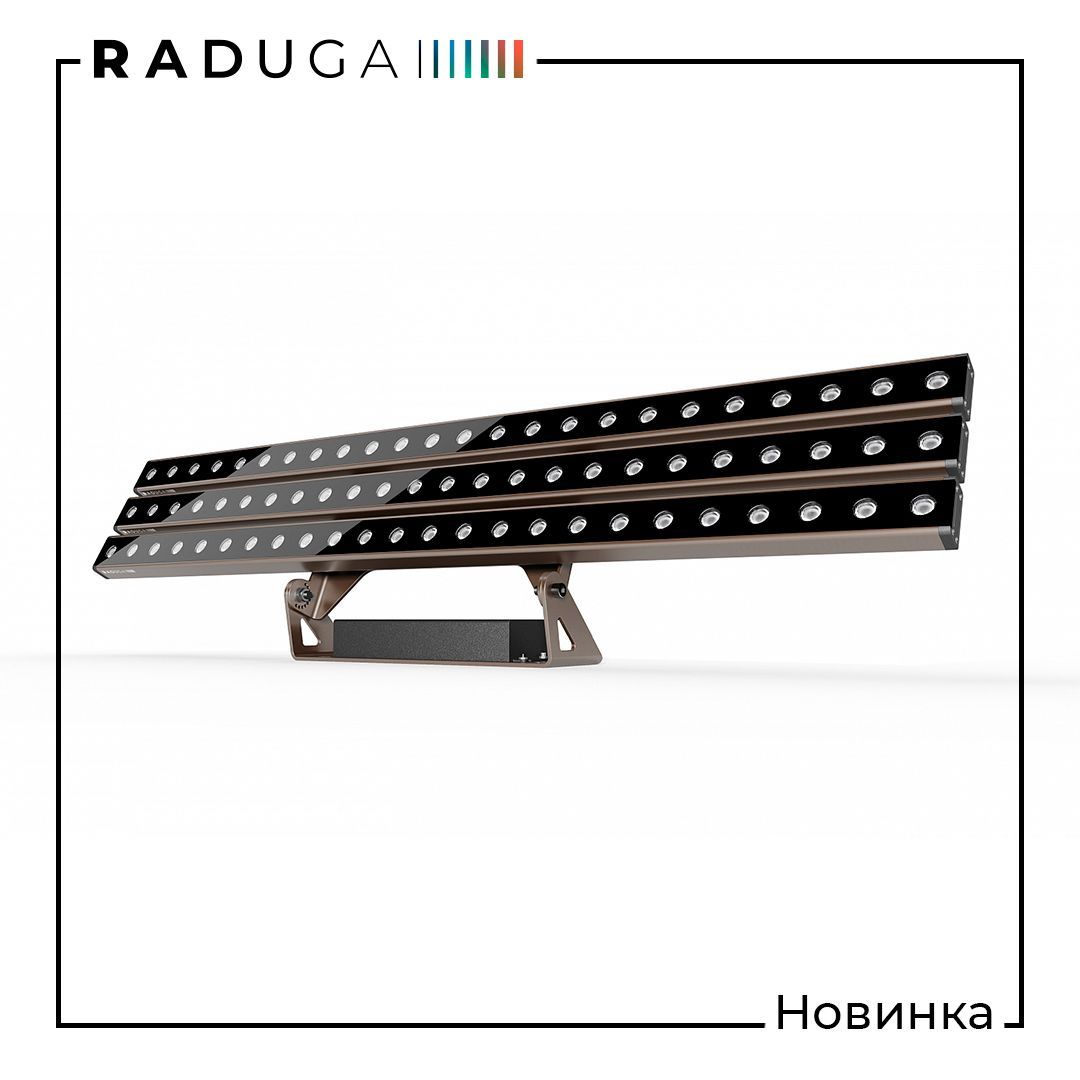 The spotlight for architectural and artistic lighting has a wide selection of optics, including 6 °, 8 °, elliptical 15 * 55 ° and 07 * 65 ° and others, which create light radiation with clean and clear contours.
The degree of protection IP 67, combined with high lighting performance and ease of installation, make the Stria X3 luminaires the optimal solution for use in humid and dusty places.