Ekaterinburg
Backlighting plays an important role in the overall perception of the building's appearance. Now many developers, at the time of design, are laying down and developing a lighting concept for the facility. This applies not only to places with high traffic, such as large shopping centers, but also residential complexes.
In the center of Yekaterinburg there is a modern seventeen-storey elite residential complex on Grazhdanskaya-11. The object itself was commissioned in 2015, and in 2019, illumination was performed for it. The area is equipped with everything necessary for a comfortable stay – supermarkets, educational institutions, sports centers, etc. The house is located on the embankment of the Iset River. Its main advantage is the opening panoramic view of the city center and the city pond. The building is located in a well-visible and popular place among the townspeople. The river embankment is a frequent resting place for residents of Yekaterinburg.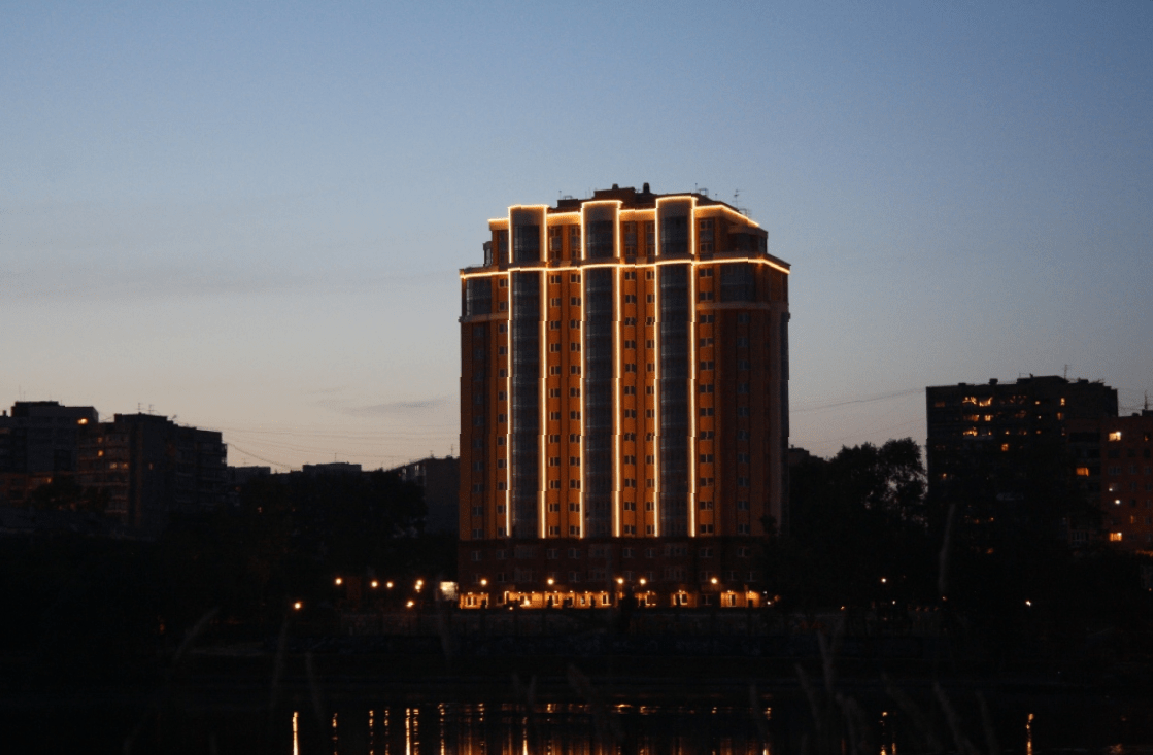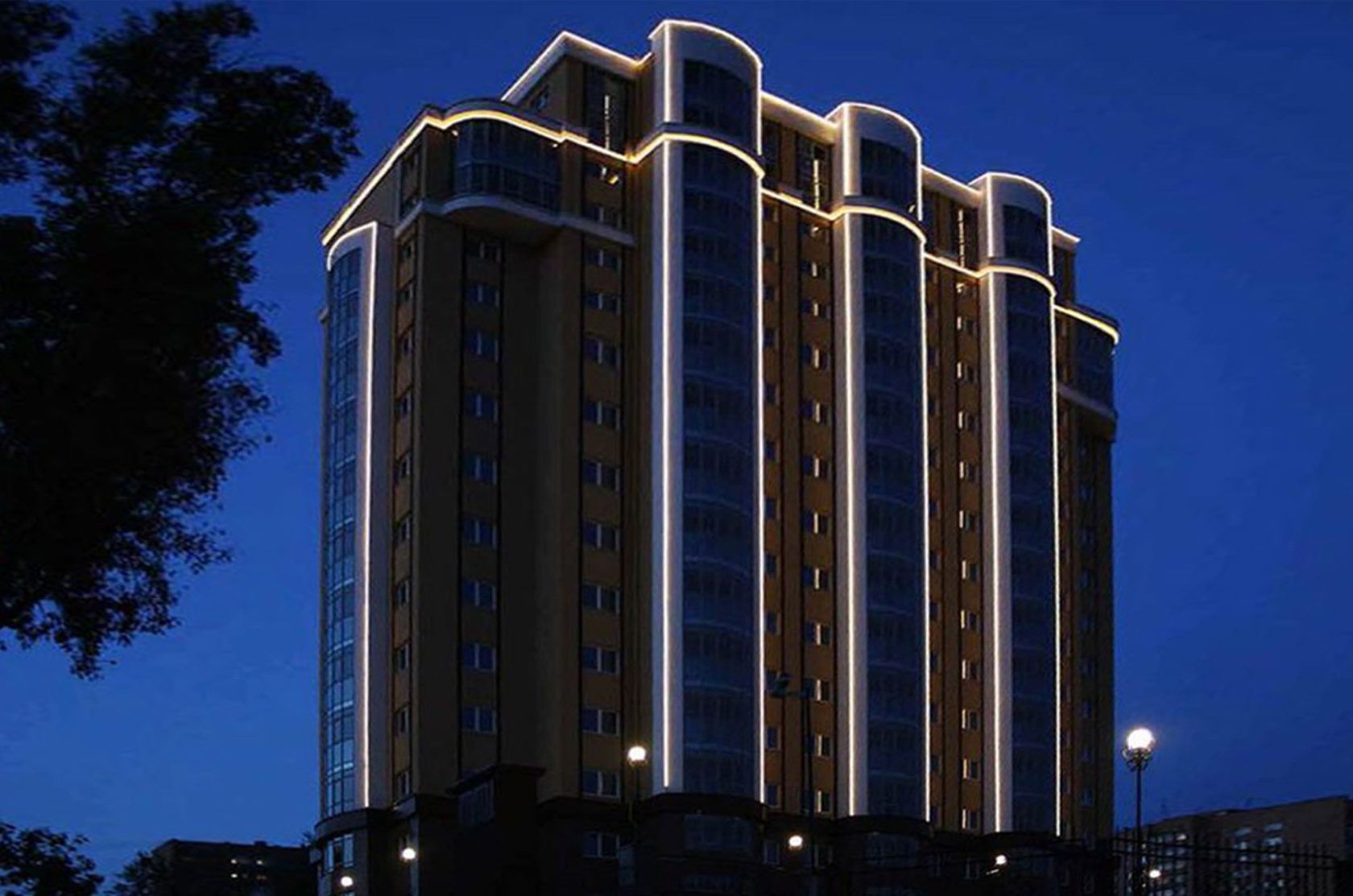 The new residential complex had to be given its own peculiarity, make it memorable and successfully fit into the existing urban landscape. It was decided to use contour lighting on the site to emphasize the architectural form. For the implementation, the design organization involved in the complex chose our linear profilies RAD-L-MuU-12. This project has once again demonstrated that contour lighting always looks impressive and can make any building look interesting at night.