«Trianon»
Outdoor lighting is increasingly being used not only for shopping centers and business centers, but also for residential complexes, which are now actively being built in large cities.

Light illumination of new buildings has both an aesthetic and an important functional function. In the case of residential complexes, it not only beautifully emphasizes the architecture of buildings, but also, if properly presented, increases the attractiveness of the residential complex in the eyes of potential residents.

In 2017, with the help of our equipment, a project was implemented to illuminate the «Trianon» residential complex on 3rd Krasnogvardeyskaya Street. This is a 24-story business-class residential complex built according to an individual project in 2003 in the Presnensky district of Moscow. It is located near the Moscow City business center. The building has a laconic solution – a light facade without decor and small windows. But at the same time, the LCD has an interesting, multilevel shape, combining both semicircular elements and sharp edges. The style is somewhat close to structuralism and the typical international style of big cities.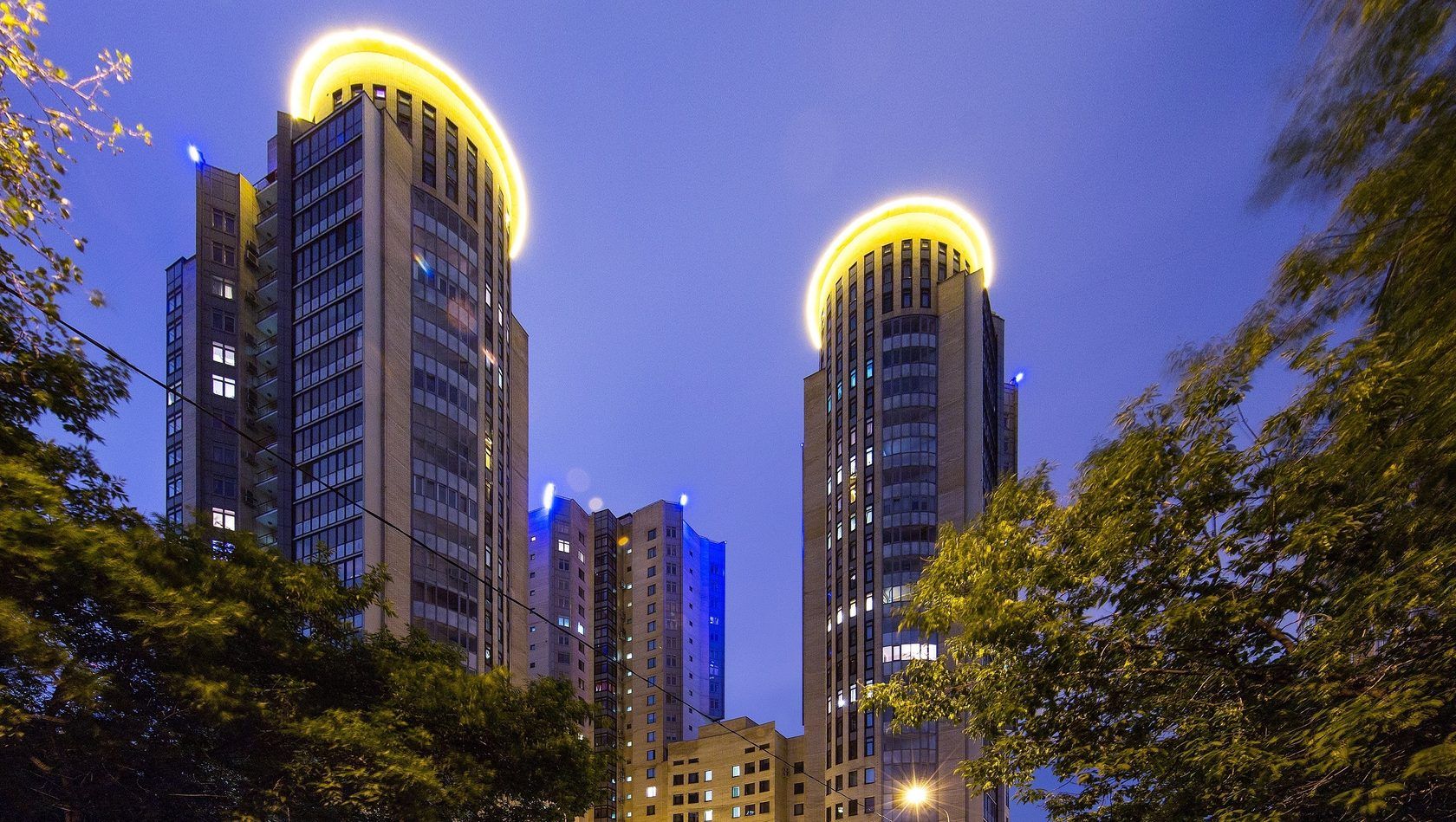 In terms of lighting, it was also decided to act concisely and apply contour lighting on the top floor of the complex. This idea was realized with our linear profiles RAD-T-Cu-12 in warm yellow and cold blue – one of the most popular colors in the «big city». In this case, lighting is a way to highlight the status of a building and its image. The more spectacular the object looks, the more actively interest and attention to it increases. It is not lost against the background of the night city, but laconically fits into its light picture.