«Marins Park Hotel»
Marins Park Hotel in Rostov-on-Don is a visiting card and the largest hotel in the Don region. Being one of the leaders in booking sales in the Rostov-on-Don direction, it gets positive feedback from its customers every day.

The building itself was built in the 30s of the last century in the historical center of Rostov-on-Don. Made in the spirit of Soviet constructivism with a characteristic geometric shape. The building has an interesting history and is currently the oldest operating hotel in Rostov-on-Don.

In 2015, work was done on the architectural and artistic lighting of the building. The task was to successfully emphasize the geometry of the building, bring it even more recognizability and help not to remain in the shadow of the night city.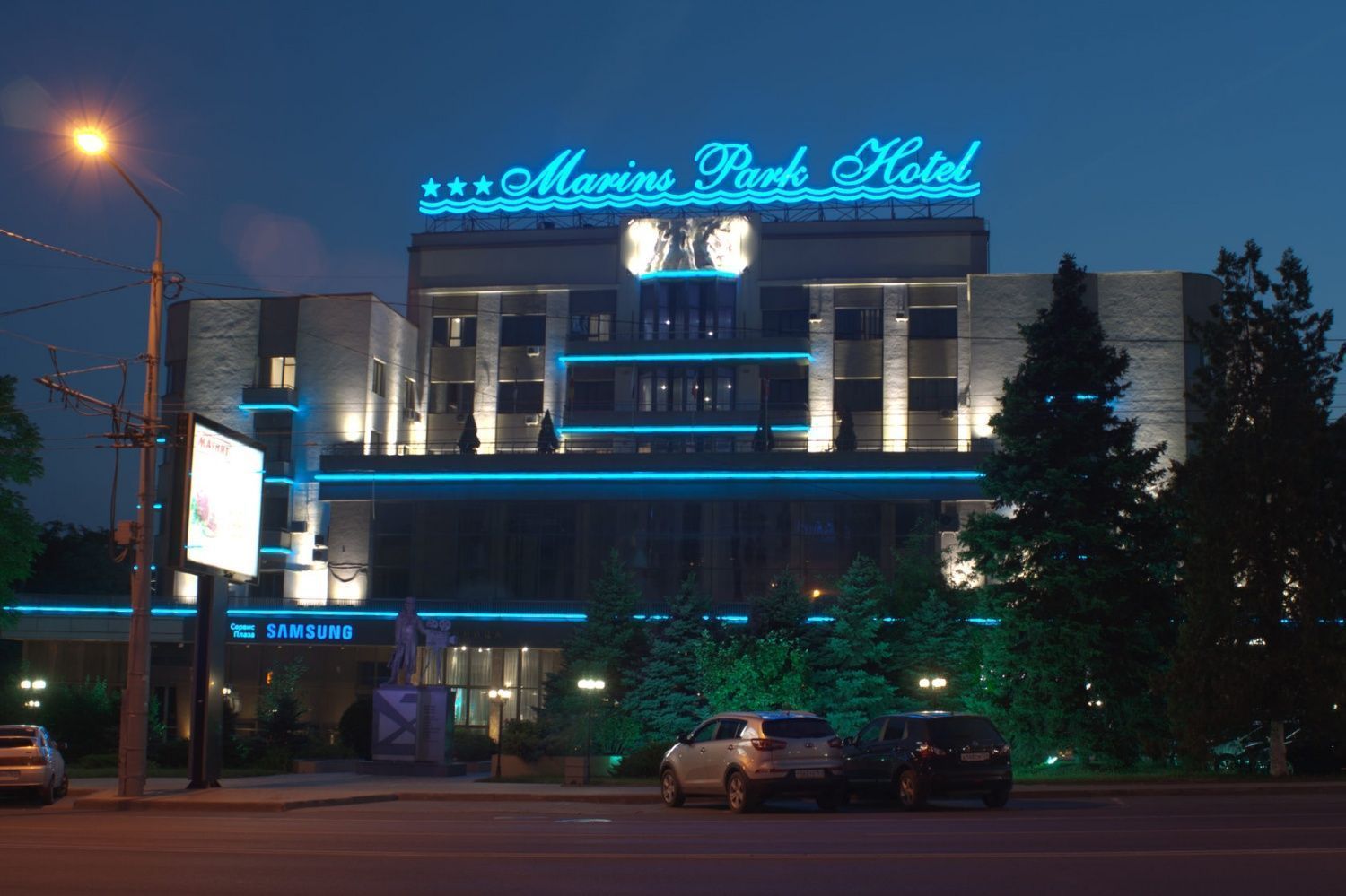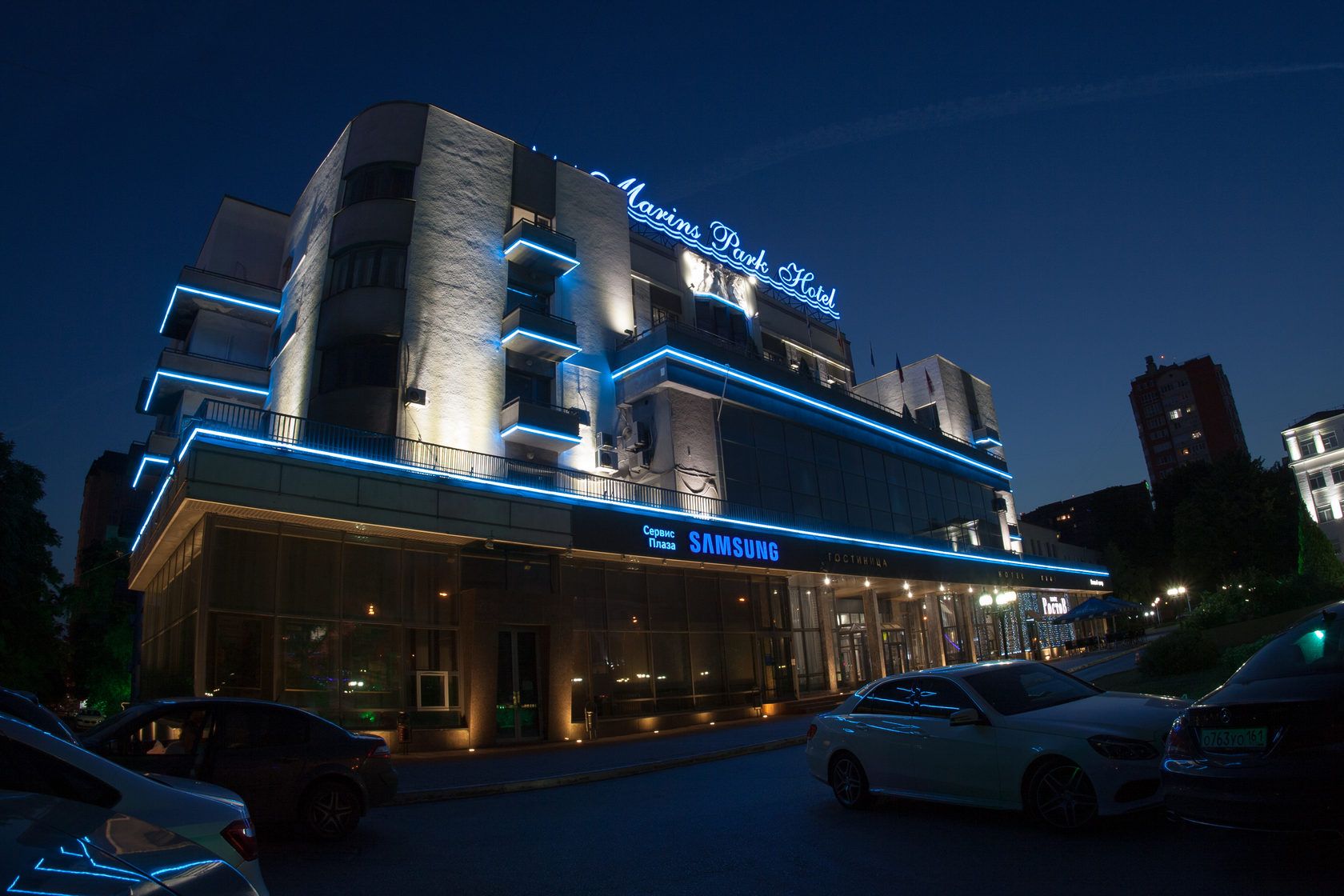 The project was implemented entirely on the equipment RADUGA. The bay window block, piercing the triplet, and the balconies of the building were accentuated by contour lighting with RAD-T-Cu-12 linear profiles. All fixtures have been specially tinted in a cool blue color to match the corporate style of the Marins Park Hotel. It was decided to emphasize the architectural symmetry of the hotel with the help of accent lighting. To achieve the required lighting effect, the high relief of the upper central part of the main facade are illuminated with RAD-S-CIS-18 spotlights of a solid white color. The basement floor is illuminated along the entire perimeter with RAD-G-CIS-9 solid white ground profiles.